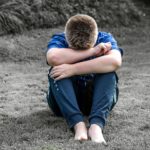 "In separateness lies the world's great misery, in compassion lies the world's true strength." -Buddha
I am a Jesus follower. I believe that Jesus is the Son of God, who predicted His death and resurrection on the cross and actually pulled it off. I also believe that Buddha was pretty smart, and he got a lot of things right when it came to rituals, peace, and how to live a compassionate life.
In my article, "Enough about me…Common Traits of Narcissism", I mentioned that a narcissist tends to lack compassion or empathy and cannot recognize the needs of others. When you are hurting, a narcissist may tell you to just shake it off. They are also known for suddenly disappearing whenever someone is emotionally or physically hurt; however, they will always expect others to be there for them when they are in need and tend to lash out at anyone who isn't. When something bad happens to someone, Narcissists tend to say things like, "That person deserved what happened to them," and when something good happens, they will usually say, "That person didn't deserve that." This is usually said out of deep jealousy, even though a narcissist will demand that they are not jealous of anyone.